Recruitment
| | |
| --- | --- |
| Warriors | Low |
| Rogues | Low |
| Clerics | Low |
| Mages | Low |
Recruitment is CLOSED.
Click here for more info!
Faeblight Server


Raid Times:
Friday 6-9 server (GA)
Saturday 6-9 server
Sunday 6-9 server
---
Progression

Tier 2
| | |
| --- | --- |
| Grim Awakening | 4/4(x2) |
| Infinity Gate | 3/3 |
| Planebreaker Bastion | 4/5 |

Tier 3
---
Mmm, Salty.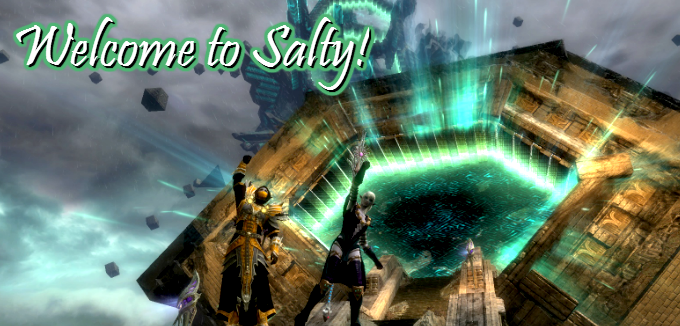 We are a newly formed progression guild on the Faeblight server consisting of experienced MMO raiders ready to push forward into new content.

Guild Officers (@Faeblight): Haybale, Karsheren, OpheliaCox, and Tyrane
---
Defying Fate
Posted at 11:30pm June 14, 2014
---
Watch Salty's first kill of Greenscale!
Posted at 12:48pm May 05, 2014
---
INYR FACE!
Posted at 11:30pm May 05, 2014